VMC Milling Works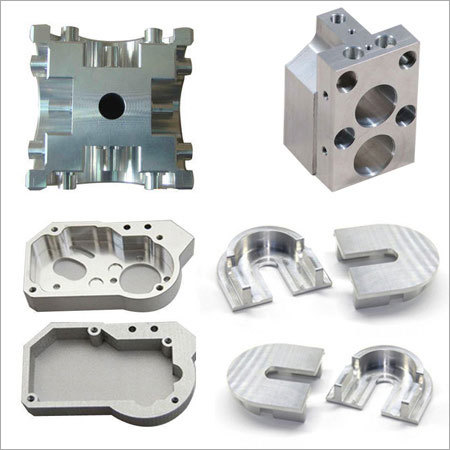 VMC Milling Works
Price And Quantity
Product Specifications
Textile Machinery Accessories

Steel
Product Description
VMC Milling Works is a leading provider of high-quality milling services using Vertical Machining Centers (VMCs). With state-of-the-art machinery and a team of skilled technicians, we offer precision machining solutions for a wide range of industries. Our commitment to delivering superior results, combined with our expertise and advanced equipment, makes us the preferred choice for all your milling needs.
FAQs:
Q: What is VMC milling?
A: VMC milling refers to the process of removing material from a workpiece using a vertical machining center. It involves using rotating cutting tools to shape and contour the workpiece into the desired shape.
Q: What industries can benefit from VMC milling works?
A: VMC milling works are highly versatile and can be utilized across various industries such as aerospace, automotive, medical, electronics, and many more. It is commonly used for manufacturing components, prototypes, molds, and precision parts.
Q: What sets VMC Milling Works apart from other milling service providers?
A: At VMC Milling Works, we pride ourselves on our commitment to excellence. Our team of experienced technicians has extensive knowledge in milling operations and utilizes state-of-the-art VMC machinery to ensure superior results. We also prioritize customer satisfaction and strive to deliver projects within specified timelines.
Q: What materials can be milled using VMC?
A: VMC milling works can handle a wide range of materials, including metals (aluminum, steel, stainless steel, titanium, etc.), plastics, composites, and even certain types of wood. The versatility of VMC machinery allows us to accommodate various material requirements.
Q: How accurate are the milling services provided by VMC Milling Works?
A: Our VMC milling services are known for their precision and accuracy. With advanced CNC controls and cutting-edge measuring instruments, we can achieve tight tolerances and meet even the most demanding specifications